Future Media specialises in professional sound systems for venues of all sizes, large or small. Sound quality and faithful reproduction are key – we believe that the audience should hear the true sound of the performer and the equipment should not add anything to the sound or take anything away. To discuss your requirements please contact us.
Every customer's needs are different and every venue is different. We take great care to ensure that we deliver the optimum system for your exact requirements. As well as sound quality and ease of use, reliability and competitive pricing are also important. Future Media has many years of experience providing professional sound systems. We select from all of the many models of equipment available to find the system that is best for you.
Our customers range from theatres, community halls and multi-purpose venues, to schools and churches. We offer products from every major manufacturer and we can provide systems to meet any specification and any budget. For rooms with difficult acoustics we can provide an acoustics consultancy service.
Digital Mixers

Digital mixers now integrate a lot of equipment that used to be provided separately, making the sound system overall much more compact, portable and easy to use. They also enable new technologies that used to be either expensive or impossible, such as personalised mixing for musicians and wireless control.
Digital mixers can also interface directly with computer based multi-channel recording systems. It therefore becomes easy to record all the channels of live show directly into the computer for later editing.
There are number of competing systems on the market today, each with different features. Future Media can advise you on the most appropriate design for your application.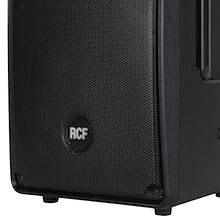 Loudspeakers
We provide a full range of loudspeakers, point source and line array, passive and active. We will design a system optimised to ensure best performance for your venue. We are dealers for RCF, Shermann, Martin Audio and Electrovoice.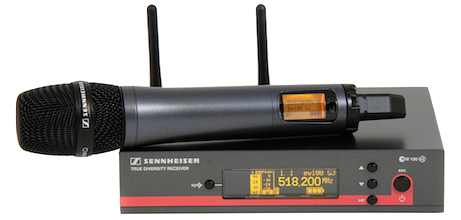 Radio Microphones
We provide a full range of UHF and digital radio microphones from the leading manufacturers for both vocal and instrument use, also radio in-ear monitors.
Also check: